Tragedy Series Of 6 Wives Of King Henry VIII (Part 4): The Rose Without A Thorn And The King's Last Marriage
Catherine Howard
Being the cousin of Queen Anne Boleyn, Catherine Howard (1523-1542) was born into a declining aristocratic family. Not having enough money to support her large family, her father was forced to seek help from other wealthy relatives. At the age of 5, Catherine was sent to live under the auspices of her father's stepmother, the Duchess of Norfolk. It was thought that Catherine would receive the best education, but in reality, the Duchess of Norfolk patronized many children of other poor nobles, therefore, the supervision of the children's learning and daily activities was quite loose. That led to Catherine being solicited and abused by her own piano teacher at the age of 13.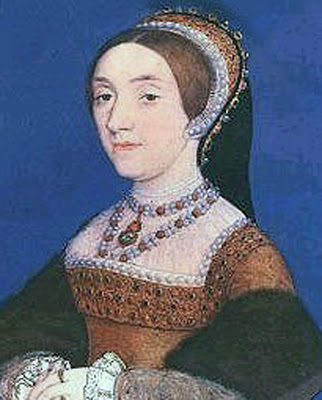 Portrait of Queen Catherine Howard
After joining in Queen Anne of Cleves' entourage, Catherine Howard immediately won the king's favor. Although she did not have a high education, her reading and writing ability was assessed as very good. Above all, it was Catherine's energetic youthfulness that made the king - nearly 50 years old, obese, irritable and slow due to a leg injury - feel rejuvenated and in love with life again. Realizing Catherine's benefits, her uncle - the Duke of Norfolk - immediately supported Henry VIII to marry her as queen. Not long after he annulled his marriage to Anne of Cleves, the king married Catherine Howard - a man of his daughter's age - as his wife, and called her his "rose without a thorn".
Being too young and not knowledgeable enough to get involved in government affairs, Catherine didn't have too many concerns. The young queen was said to be a benevolent person when she sent warm clothes to prisoners in prison many times, as well as asked the king to pardon a few people whose crimes were not too serious.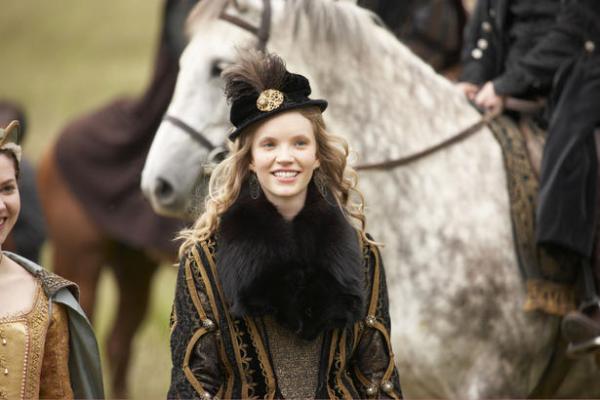 Queen Catherine Howard in the television series The Tudors played by actress Tamzin Merchant.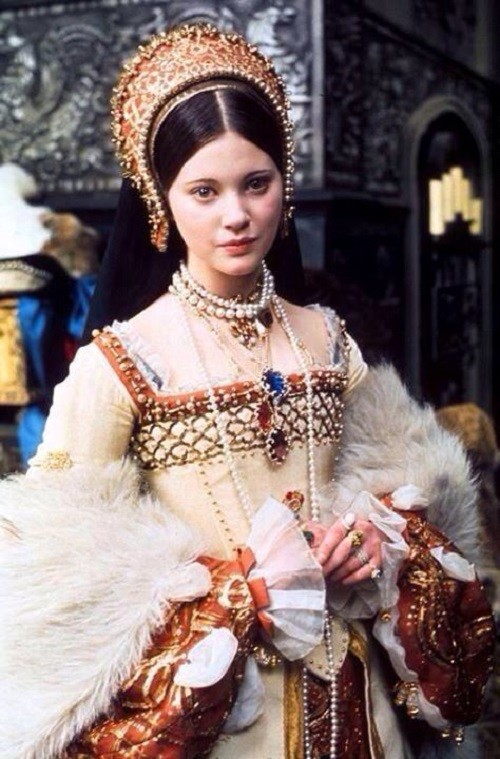 The muse Lynne Frederick played Catherine Howard in the BBC's Henry VIII and His Six Wives in 1972.
Not long after taking the throne, Catherine Howard was accused of having an affair with Thomas Culpeper - a courtier of Henry VIII, and had sexual intercourse before marrying the king. Her past while living under the lax patronage of the Duchess of Norfolk was overturned, and there is plenty of evidence against Catherine. Catherine's "lovers" were interrogated and all pleaded guilty, but most likely they were tortured and the evidence was fabricated. Catherine Howard was stripped of her title of queen and sentenced to death in the Tower of London. Although panicking when she heard her sentence, Catherine later calmed down and asked for a cutting board to practice her neck before being executed. Catherine's body was later buried next to her cousin Anne Boleyn.
To this day, people still question the truth of the adultery charges that Catherine Howard received in the past. In a political-religious game, this less-than-20-year-old queen was just a pawn for a plot to overthrow her family. Or maybe, people wanted to bring Catherine down before she could give birth to a prince and strengthen her family's position in the court.
Catherine Parr
As the last wife of Henry VIII before his death, Catherine Parr (1512-1548) was considered a rare exception in the queenship. Before marrying Henry VIII, she experienced two marriages, both times being widowed because of the premature death of husbands. After entering court to serve Mary - daughter of the first queen Catherine of Aragon with Henry VIII - she was noticed by the king, and later accepted his proposal despite her affections with Sir Thomas Seymour.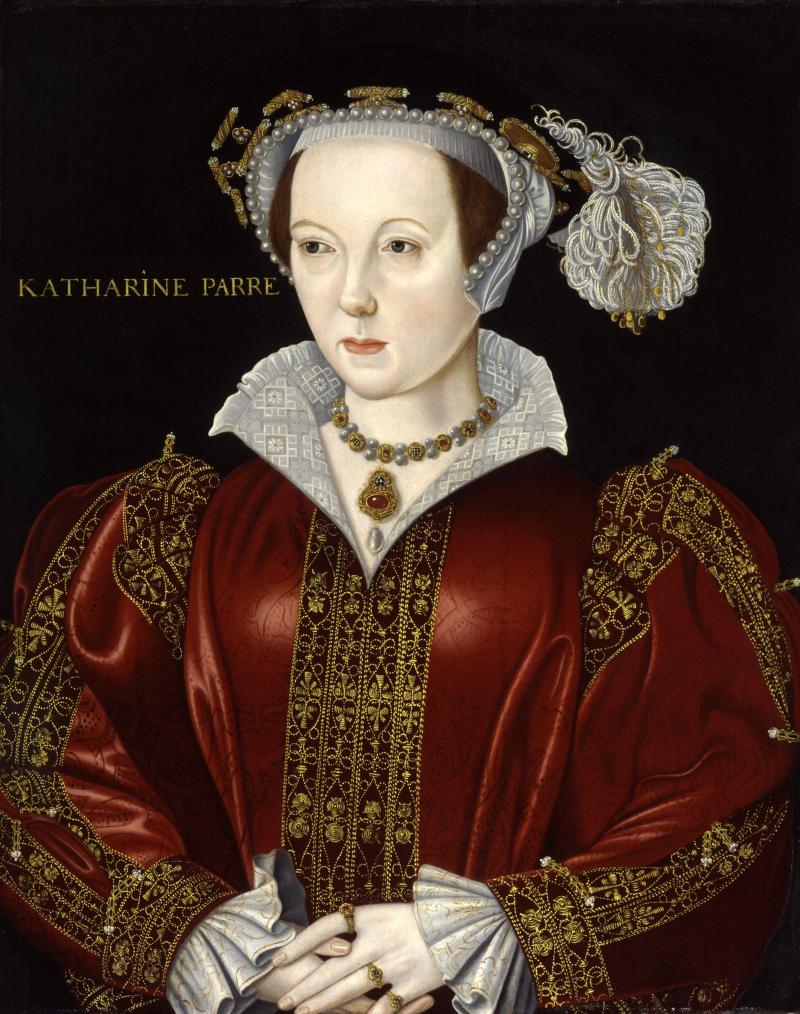 Portrait of Empress Catherine Parr.
Many people believed that Henry VIII married Catherine Parr just to have someone to take care of his deteriorating health, as well as take care of the king's children Mary, Elizabeth and Edward. Catherine Parr, with patience, poise and maturity from previous marriages, had done all of the above tasks well. She became an exemplary stepmother in the eyes of Mary and Elizabeth, successfully persuading Henry VIII to restore the two princesses' inheritance status, which had been stripped when he annulled his marriage to Catherine of Aragon and executed Prince Anne Boleyn. The future of England with the enthronement of Mary and Elizabeth, respectively, was due in large part to the intervention of Catherine Parr.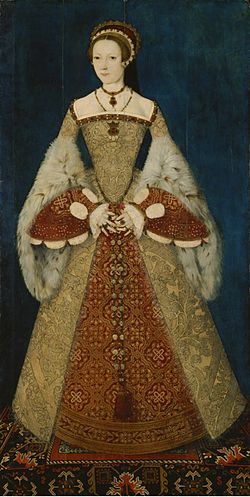 The painting has been identified as a portrait of Catherine Parr. Before that, for a long time it was thought to be a painting of Jane Gray - "The Nine Days' Queen" of England.
Before his death, the king decreed that Catherine Parr be treated like a queen. Catherine married one more time to Thomas Seymour, 1st Baron of Sudeley, who had a crush on her from the start. After becoming pregnant and giving birth to a baby girl at the age of 35, Catherine Parr died of postpartum complications.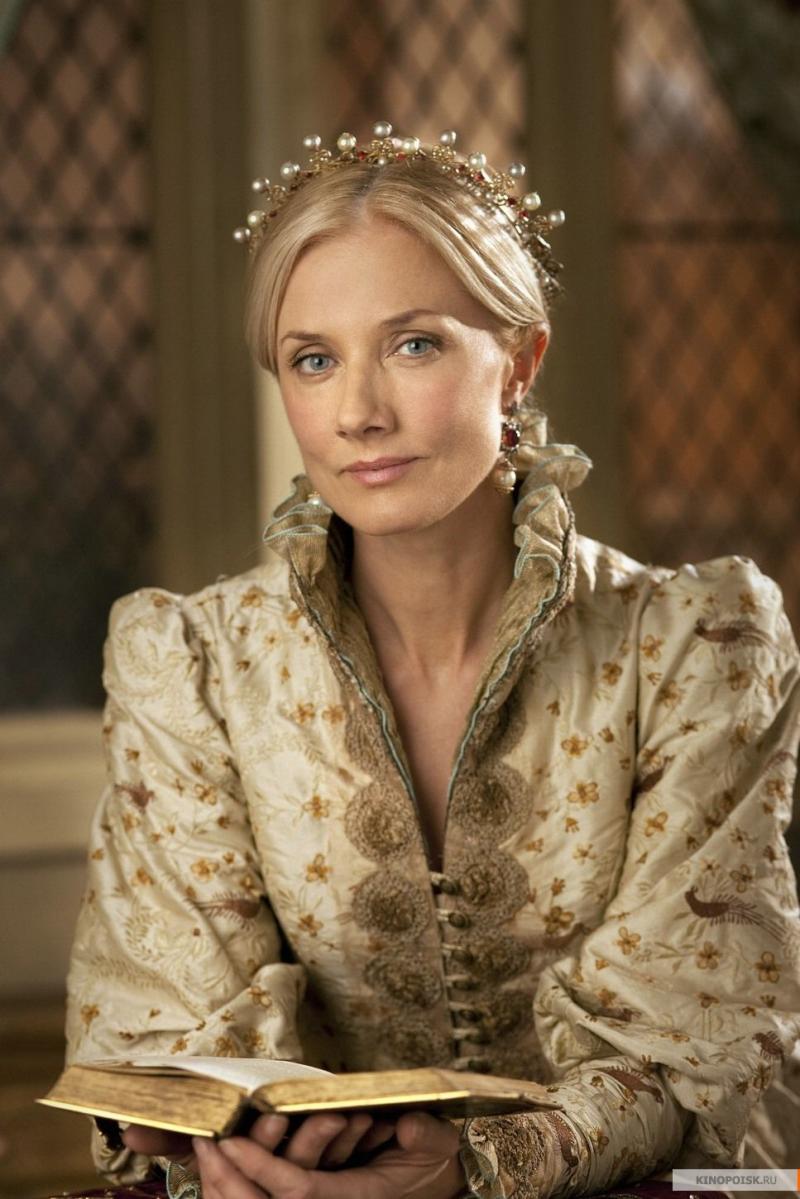 In the television series The Tudors, Empress Catherine Parr is played by Joely Richardson.
Divorced - beheaded - died - divorced - beheaded - survived, that is the fastest way to summarize the fate of the 6 wives of King Henry VIII. The flow of history over time fades away the splendor and frivolity of the old days, leaving only the imprinted fates of those 6 women. They might or might not be guilty, but they all suffered the same melancholy and tragic fate of the queen throne – which lives every day in fear from their own husband.
The end