Tragedy Series Of 6 Wives Of King Henry VIII (Part 2): The Woman Indirectly Changed The Face Of English Religion And Politics
Although not being born from the royal lineage like Catherine of Aragon, Anne Boleyn (1501-1536) was also born into a famous noble family respected at that time. Her father was 1st Earl of Wiltshire Thomas Boleyn and her mother was Lady Elizabeth Howard, which helped Anne enjoy a good education from an early age.
Showing grace and intelligence from a young age, she was sent to Western countries such as France and the Netherlands to serve as a close entourage of noblewomen, including Margaret of Austria, Mary Tudor (sister of King Henry VIII), Queen of France. The position of these noblewomen's attendants not only allowed Anne to learn etiquette or foreign languages, but also brought the "little Boleyn girl" closer to the concepts of politics - which later helped Anne gain power and position, but also caused tragedy in her life.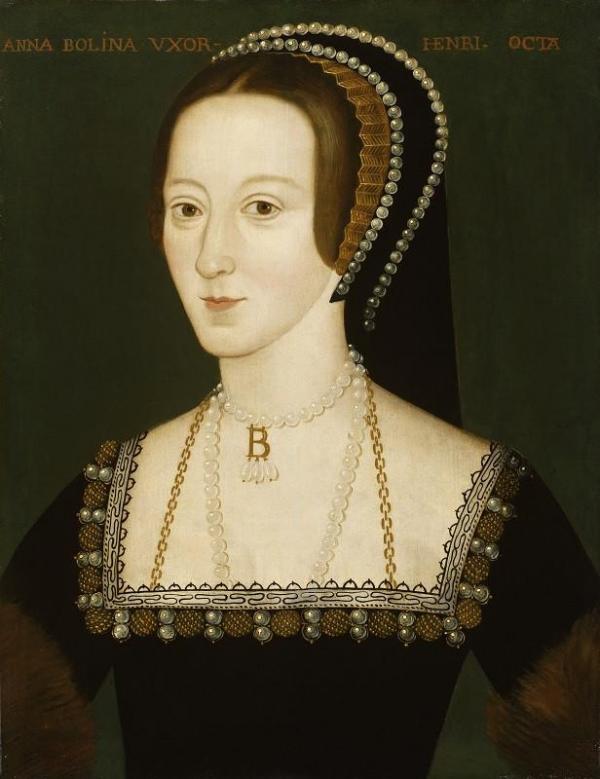 Portrait of Anne Boleyn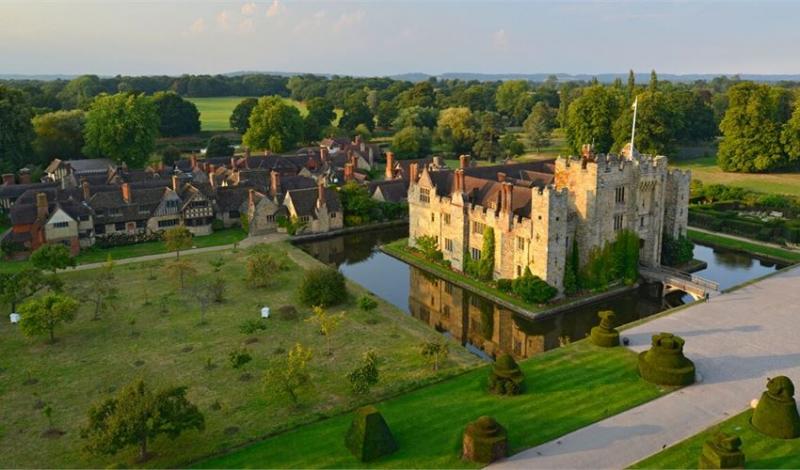 Castle Hever, owned by the Boleyn family. This castle later became the residence of Anne of Cleves - Henry VIII's fourth wife - after her marriage to the king was annulled.
Anne Boleyn was supposed to have married her cousin James Butler in an arranged marriage, but this failed, in part because her father was eager to find his daughter a "better" marriage to strengthen his family position as well as his power. At the same time, her sister Mary Boleyn became Henry VIII's mistress – even though Mary was already the wife of a nobleman named William Carey. Anne was placed in the ranks of Catherine of Aragon's entourage, caught the king's eye, and the rest of her life was history.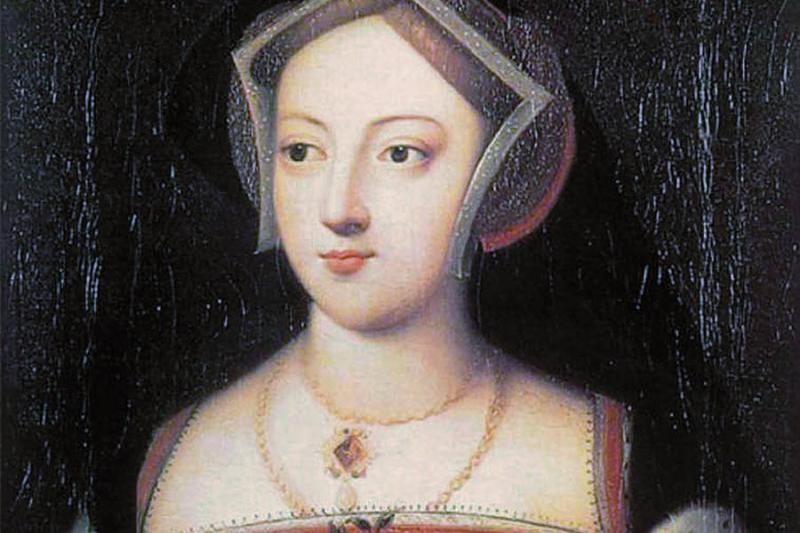 Mary Boleyn, Anne's older sister, is often portrayed as a gentle, innocent "saint" in movies. In fact, Mary had sexual relations with many nobles, including Henry VIII - the king of France and his courtiers. This is said to be the reason why she was "evicted" to England after living in France for a while.
Anne did not possess the standard beauty of the time. She was depicted with a healthy olive skin color instead of the pale white skin commonly seen in aristocats, slender build, thick black hair and brown eyes, wide mouth with thin lips. However, her graceful demeanor and harmonious lines have created Anne's charm. Before Henry VIII, many aristocrats were attracted to Anne by watching her dance, listening to her soft voice and skillful use of instruments. On top of that, Anne Boleyn could speak French very well and her intelligence was hard to hide. Therefore, she did not accept to become the king's lover like her sister Mary, but aspired to become the queen - his only legal wife.
At first, Anne rejected Henry's pursuit for fear of being abandoned after the king grew disgusted with her. This can be considered a very beautiful time in the love story of Henry VIII and Anne Boleyn when the king wrote many romantic letters to his lover. Then, with the ambition inherited from her father, Anne gradually realized the benefits of being pursued by Henry VIII. She convinced the king that she could bear his heirs, only if she became queen of England. Infatuation caused Henry VIII to ignore all advice from his courtiers to find a way to annul his marriage to Catherine of Aragon and marry Anne Boleyn as his legal wife.
The breakaway from Roman Catholicism and the founding of the Church of England – just so that he could marry Anne Boleyn – is seen as an event that changed the face of British religion and politics forever. But like the king's first wife, Anne suffered from repeated miscarriages – one of which was caused by the shock she heard when the king fell from his horse. Her only daughter who lived to adulthood was Princess Elizabeth – later to become Queen Elizabeth I of England. Anne also did not win the hearts of the people when most thought that Catherine of Aragon was worthy of being queen of England.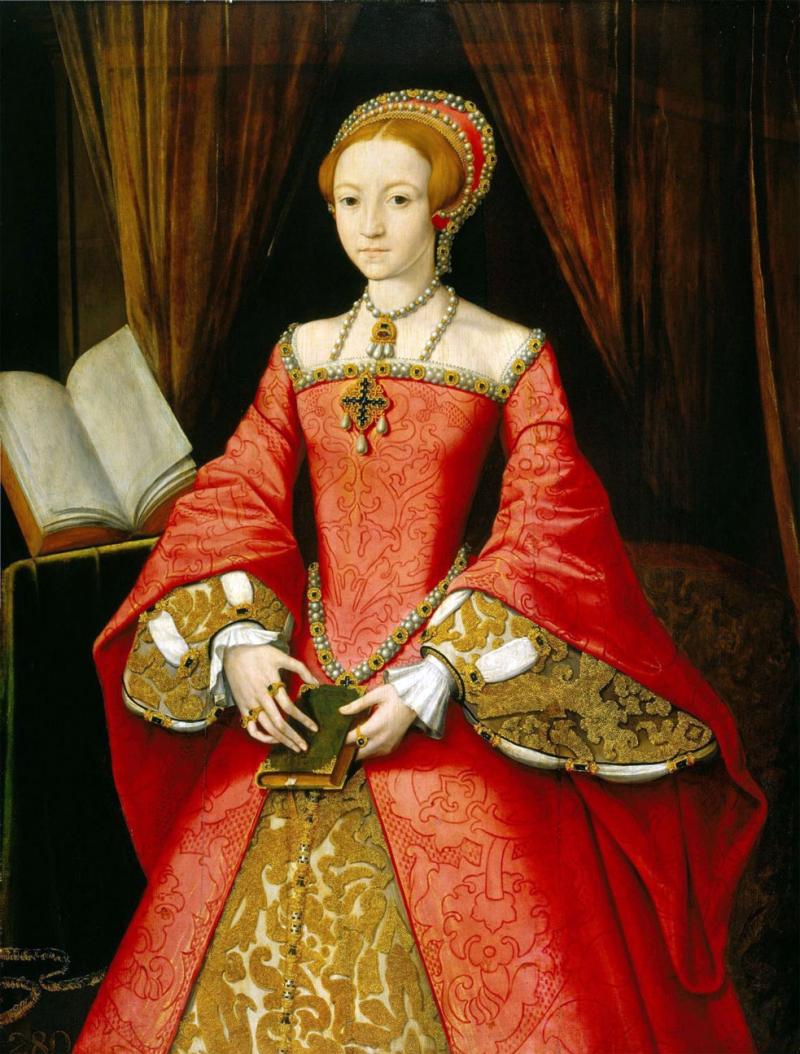 Elizabeth Tudor, who later became Queen Elizabeth I to rule England.
The time of passion and happiness in Henry and Anne's marriage was short, so that very soon the king was fed up by his erratic, argumentative temperament and Anne's undisguised intelligence. Ironically, those traits had captivated him days before. Once again, Henry VIII lost patience with Anne because of the "crime" of not being able to bear his son. Once again, Henry VIII thought that this marriage was cursed, or that Anne had "witched" the day before, causing him to pursue her persistently. And once again, Henry VIII was determined to get rid of his wife to open the way to find someone who could give him a son to inherit.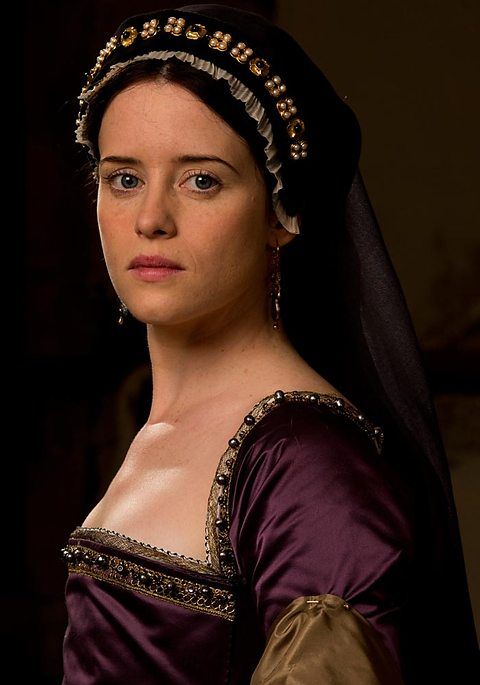 Actress Claire Foy plays Queen Anne Boleyn in the television series Wolf Hall.
An excellent on-screen Anne Boleyn was successfully portrayed by Natalie Dormer in the television series The Tudors.
Anne Boleyn was later found guilty of treason, incest and adultery – all charges of slander. She was stripped of her title of queen, taken to the Tower of London and sentenced to be guillotined. Anne accepted death with surprising composure. Henry VIII's final favor to Anne was that her execution would be carried out by a skilled swordsman from France, instead of the usual executioner, in order to ensure a quick and least painful death. Just one day after Anne's execution, Henry VIII betrothed to his third wife, Jane Seymour.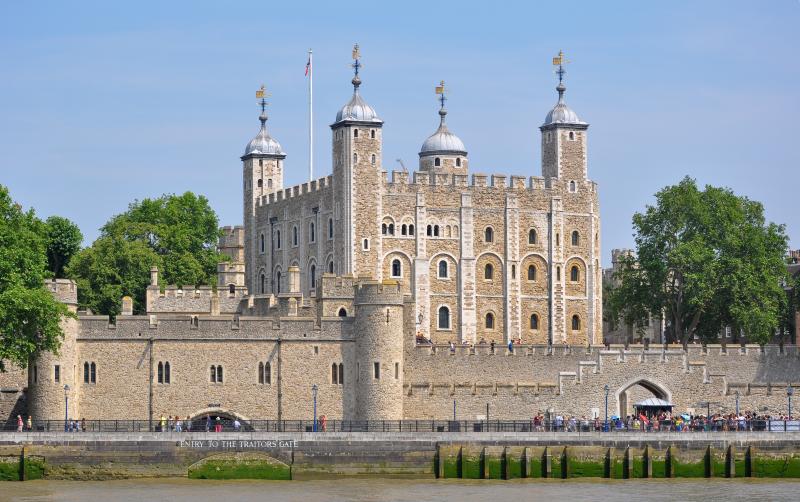 Tower of London, where Anne Boleyn was imprisoned and executed. Rumor has it that her ghost still roams the tower every night.
(to be continued…)