Tragedy Series Of 6 Wives Of King Henry VIII (Part 1): The Queen Who Had To Marry Her Husband's Brother
The Tudor dynasty ruled by King Henry VIII (1491-1547) for 38 years experienced many ups and downs, notably the separation from home and the establishment of the Church of England. Henry VIII's life is still famous for posterity with 6 queens - also 6 marriages with many twists and turns.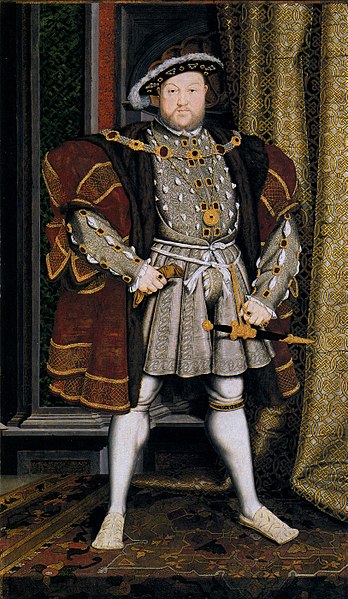 Painting of King Henry VIII by artist Hans Holbein
Henry VIII's first marriage was to Catherine of Aragon (1485-1536) - a woman of very noble background, to her father King Fernando II of Aragon. While bearing the title of being Henry VIII's first wife, Catherine was actually the wife of Arthur,  Prince of Wales - Henry VIII's brother. This marriage did not last long because Arthur died of illness, and with the arrangement of the forces in the court, Catherine was forced to marry her brother-in-law Henry VIII, who was 5 years younger than her.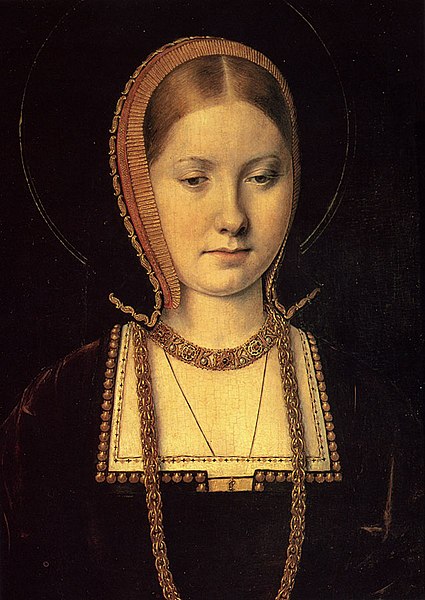 Painting believed to be of Catherine of Aragon circa 1502 by artist Michael Sittow
Being a virtuous, pious, erudite, and wise woman rarely seen in an era when women were less educated, Catherine of Aragon became an exemplary queen in the eyes of both the court and the people. However, the queen's main task was still to give birth to the king's heir, and Catherine could not yet do that. She repeatedly miscarried or gave birth to weak children who only lived a few days, the only child to survive was Princess Mary - who later became Queen Mary I.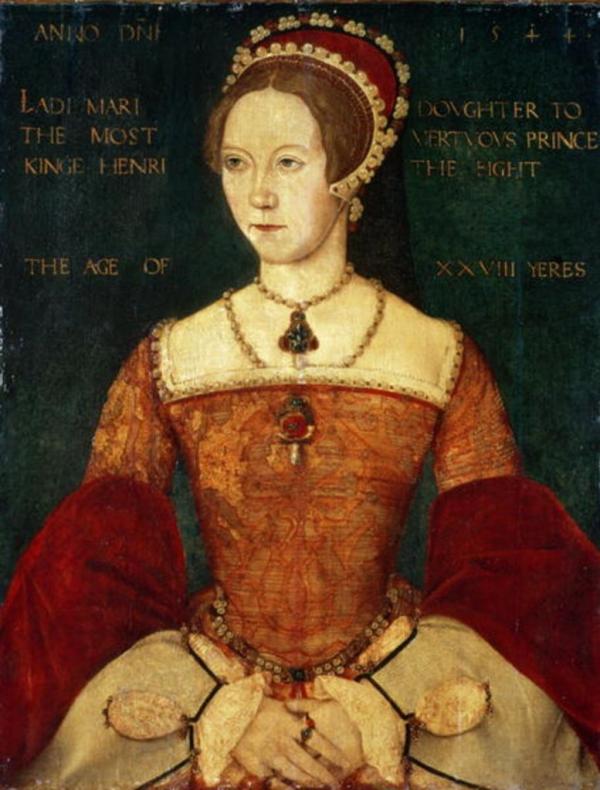 Portrait of Princess Mary - daughter of Henry VIII and Catherine of Aragon - circa 1544. She later became Queen Mary I
Obsessed with having a son, Henry VIII began to lose patience with Catherine. In addition to the fact that age and childbirth made the queen gradually become too old for her husband who was still strong in his youth, Henry grew tired of his wife and began to keep an eye on other young girls. Anne Boleyn - a young noblewoman in the entourage of Queen Catherine had won the king's heart. At the same time, Catherine of Aragon was at an age where it was almost impossible to bear children, and Henry VIII believed the marriage was cursed because he married his brother's wife. The more infatuated with Anne Boleyn, the greater the desire to have her as the king's official wife. However, the annulment of the king's marriage was forbidden by the Church of Rome. Henry VIII then announced his separation from Rome, founding the Church of England for himself as head. Thereby legalizing an annulment to Catherine of Aragon and marrying Anne Boleyn as queen.
Portrait of the queen painted by Lucas Hornebolte
At her trial, Catherine of Aragon knelt before Henry, implored the king in persuasive words, and then left in tears – the playwright Shakespeare described this scene in great detail in his Henry VIII. The marriage between Catherine and Henry VIII was officially annulled, and a year later she was expelled from the court. Princess Mary - her daughter with Henry - was also declared illegitimate and not in the line of succession. In the years that followed, Catherine returned to Kimbolton Castle and was forbidden to see or contact her daughter Mary. King Henry VIII vowed to allow the mother and daughter to meet if they accepted Anne Boleyn as official queen, but both Catherine and Mary refused.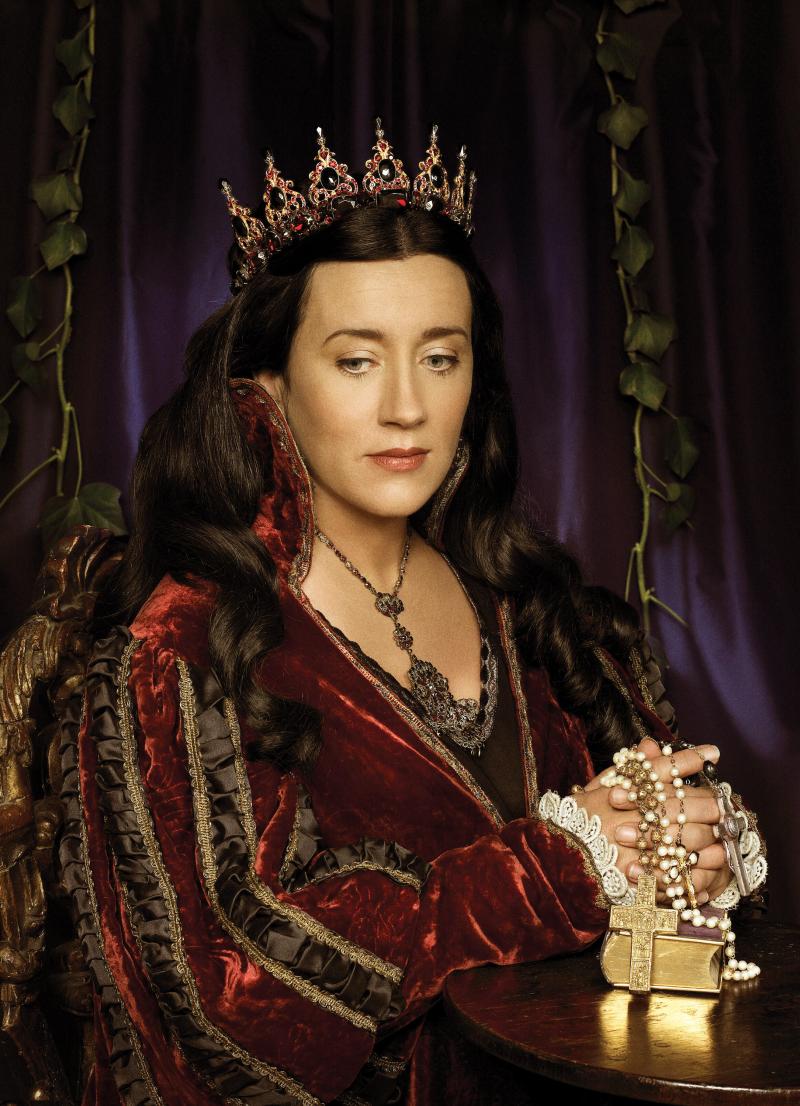 Catherine of Aragon played by actress Maria Doyle Kennedy in the television series The Tudors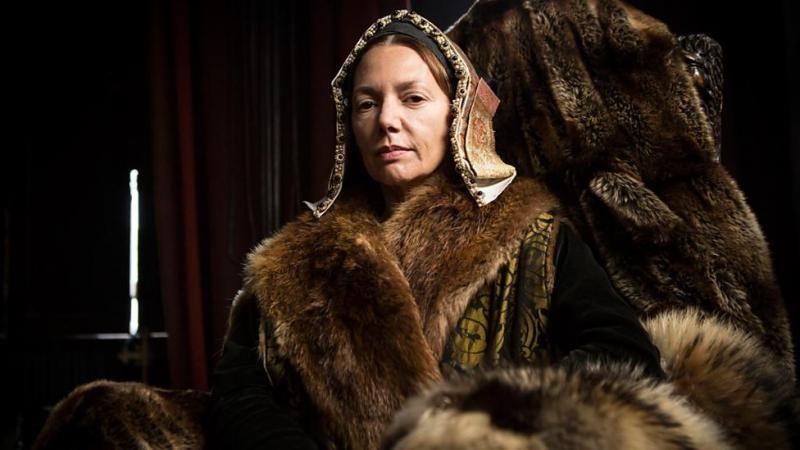 Joanne Whalley as Catherine of Aragon in the TV series Wolf Hall
Catherine of Aragon died on January 7, 1536 at the age of 50 – a long life span at that time. During the period after her expulsion from court, she still called herself Henry's only lawful wife and the official queen of England. In her last letter to Henry VIII before her death, Catherine called him "the king, my dearest husband". During her time as queen, Catherine had a great influence over the kingdom, especially in the education of women. After her death, Catherine was buried with all the honors due to the Dowager Princess of Wales rather than a queen. King Henry VIII did not attend the funeral and at the same time did not allow Mary to be there.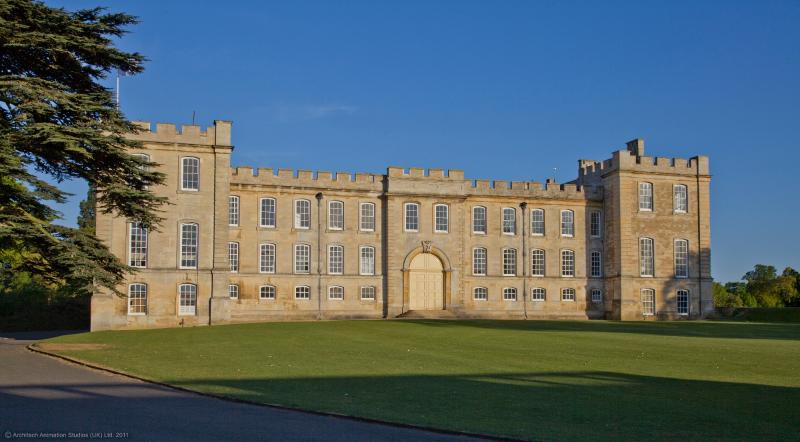 Kimbolton Castle – the residence of Catherine of Aragon after being banished from the court until the last years of her life. The current castle used as a school is named after Kimbolton.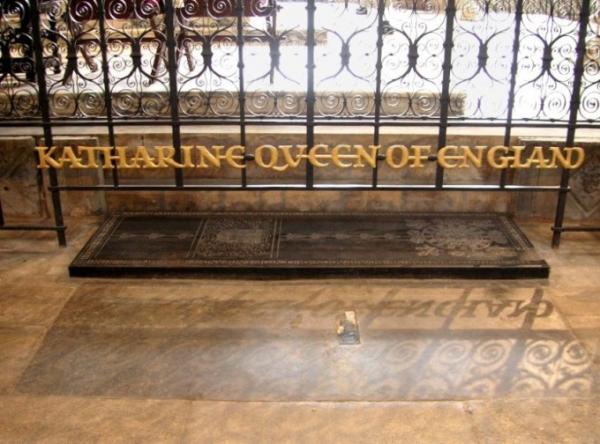 Catherine of Aragon's tombstone in Peterborough Cathedral is now inscribed with the words "Katharine - Queen of England" in accordance with her wishes. Katharine is said to be the queen's name when pronounced in Spanish - her native language.
(to be continued…)