The throne battle among three powerful British women (Part 1)
With 45 years of reigning England, Elizabeth I created an era of greatest prosperity, turning the country into a force of great influence on the globe. The Virgin Queen is also considered to be the person who developed Anglicanism to its peak, when inheriting religious views and foundations from Henry VIII - her father.
Fierce childhood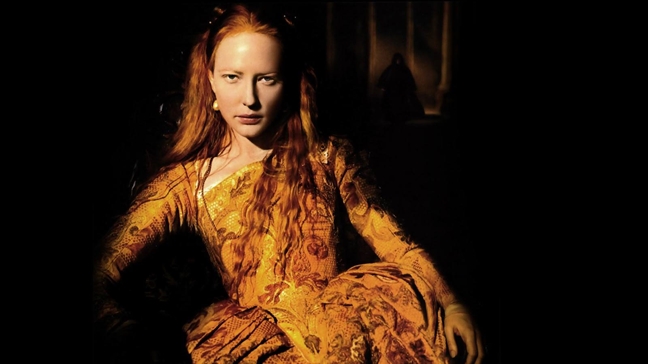 Image of Queen Elizabeth I in the movie "Elizabeth" (1998)
Elizabeth I (born 1533) was the daughter of King Henry VIII with his second wife Anne Boleyn after his divorce from Queen Catherine of Aragon. This marriage caused much controversy between the king and the Roman Church, and also led to the foundation of the Church of England and laid the groundwork for the development of Anglicanism. Elizabeth spent her troubled childhood when she was disenfranchised from the throne at the age of three, watching her mother be executed for incest and witchcraft. At this time, the little princess had to live away from her father until she was helped by her stepmother also known as the sixth queen - Catherine Parr.
When her half-brother Edward VI ascended the throne, Elizabeth got on well with the new king, she supported Edward's political and religious views and was safe from much political infighting. However, the half-sister princess who is also Elizabeth's eldest sister - Mary, did not like that. Mary harbored a grudge against Anglicanism due to the trauma of Henry VIII's divorce from her mother; she worshiped and always dreamed of restoring the Roman religion in England. It was Mary's religious extremism that frightened Edward VI and stripped her of her royal position.
Portrait of Edward VI of England
The decision to deprive Mary of her right to inherit the throne also negatively affected Elizabeth's position in the throne battle. Edward VI was forced to make his cousin Jane Gray the heir, despite Elizabeth's constant support of his faith. Faced with Edward VI's decision, the young princess was not surprised. She quietly hid herself from all the turmoil when Mary summoned her horsemen in London, and made no move to indicate which side she really took. On August 3, 1553, Elizabeth reappeared as the half-sister of Queen Mary I of England, next to more than 800 nobles who celebrated the procession of the new queen into the capital.
Hiding from the power of the Queen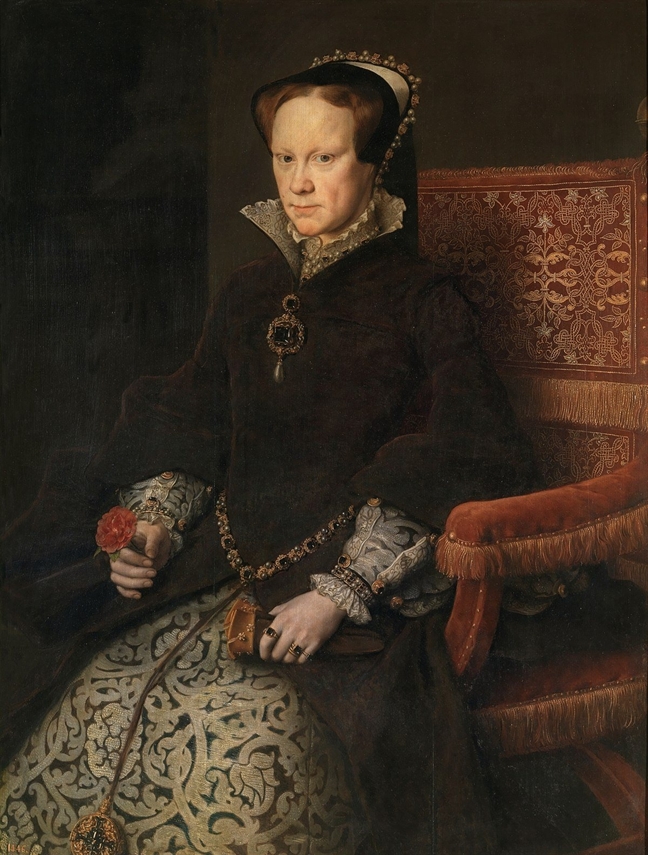 Portrait of Queen Mary I
Elizabeth's journey to becoming Queen of England became more difficult as her sisterly relationship with Mary I became increasingly fractured. Mary I, after the attack on London, became Queen of England on July 6, 1553. When the crown was placed on the queen's head, Elizabeth was also put in mortal danger: she was raised with an Anglican attitude, and was an active supporter next to the predecessor Edward VI. What's more, Elizabeth at that time was the only important figure left for Anglican supporters.
In contrast, Mary I was always devoted to the Roman Catholic faith. She was brought up with strong beliefs and went against the religious systems that Edward VI and Elizabeth had established earlier. Even under oppression, captivity, and house arrest, Elizabeth remained calm and subtly submissive to her sister while remaining true to her aspirations and beliefs. The British princess still hides behind political events.
At this point, Elizabeth is placed in a dilemma between Anglican supporters and her powerful half-sister who is the Queen of England. A major event took place that changed the whole situation, pushing the young princess into a situation where she was almost beheaded: A rebellion broke out in England when Mary I announced her intention to marry Felipe – Prince of Spain, who shared the Catholic faith. This move was a sign that Mary I wanted to show the whole of England how much she valued her faith.
The riot was quickly quelled. Elizabeth, though she did not want to be involved in the coup, was still implicated. The Queen's suspicion of Elizabeth's loyalty led to her being imprisoned in the Tower of London for eight weeks after March 18, 1554. It was this event that made Mary I, Queen of England known to later generations as Bloody Mary.
In order to free herself from the sword that laid before her eyes, Elizabeth had no choice but to prove her allegiance to Catholicism in front of Mary I. It was these moves that caused Bloody Mary to change her perspective and remove suspicion towards the young princess; the two sisters gradually reconciled with each other under the guidance of Philip.
Elizabeth knew well the intentions behind Philip's amiable demeanor as he remarked that she was "less dangerous" than the Queen of Scotland Mary Stuart - who was closely allied with France - an enemy of Spain. And there was no way Philip wanted England to be put under Mary Stuart. Even so, Elizabeth quickly seized the opportunity to escape that prison circle, she held Philip's hand like a drowning man touching a lifebuoy, quickly reconciling with her sister.
An unhappy marriage to Philip caused Mary I to fall into depression after many unsuccessful searches for an heir. On November 17, 1558, exhausted by cancer, Mary I died. The bloody queen's death opened a smooth path to the throne with Elizabeth. By the will and rightful heir of King 
Henry VIII
, she was crowned Queen Elizabeth I.